Shopping Cart
Your Cart is Empty
There was an error with PayPal
Click here to try again
Thank you for your business!
You should be receiving an order confirmation from Paypal shortly.
Exit Shopping Cart
YOUR CO-CREATOR IN HOLISTIC SELF-SUFFICIENCY
| | |
| --- | --- |
| Posted on October 21, 2016 at 1:15 PM | |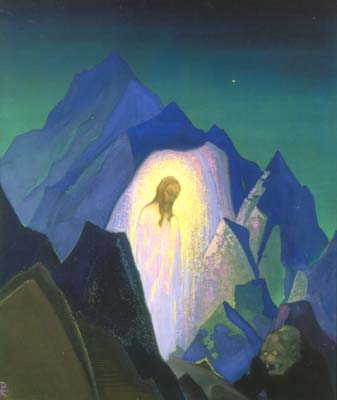 At the onset of the introspective life, a duality of sorts will be sensed – a fork in the road - ever widening throughout this path with one way leading towards what we already know and the other – a path that does not particularly lead anywhere. Yet this statement is so often misconstrued if we have not learned to take the unknown into consideration. As we begin to live with a deeper sense of self-awareness and authentically participate in this journey called life, we sometimes find ourselves pitted against the most uncomfortable and distressing of life's situations. This profound experience, that some of us encounter with much fear, uncertainty or even despair, is the feeling we get when encountering the unknown. So when we consider the path that does not lead anywhere - it really refers to the fact that we simply cannot know where it leads. It does not necessarily mean that it leads towards a moot and hopeless destination.
This is the way it has been set up for us so that life can be meaningful and purposeful. Even in the worst possible scenarios, we can take comfort in the fact that we have called them forth as part of our life's script. Hence, such lessons learned can never be unlearned. It is simply insanity to think that we will encounter different results by reenacting the same experiences over and over. Being stuck in a rut means we need a new and untried approach. Consider for example a computer that has locked-up on you with no way to continue your work unless you reboot it. Sometimes our brains, like computers, also need a mindful resetting from our habitual processes. Quite simply, starting out with a fresh, unfamiliar approach is sometimes the only way forward. Even if it means that you have lost some, if not all, of the work and effort you have already put into an undertaking of a lifetime.
It is safe to say that the current intellectual climate is quick to dismiss the idea that we possess a soul nature aside from our physical bodies. The culminating reaction towards religion's demoralizing stance on key issues such as women's rights is well deserved and will likely continue to settle scores for science in the coming decades.
Yet our intrinsic human desire to delve into such matters has only encouraged certain intellectuals in bringing us clarity outside the machinations of so-called spirituality. If we consider the writings of Carl Jung and the dialogues of Plato on the existence of the soul, we can begin to plot a way towards a relative amount of certainty that such questions are indeed valid. Although psychology and philosophy are theoretical sciences that can sometimes create more questions than answers; they undoubtedly open up possibilities that allow for intense deliberations from whence introspection can emerge.
More often than not, religion requires that we conform rather than question. Questioning religion, even to this day, can mean excommunication for a member of that particular church. Fortunately for us, religion no longer holds favor with government like it did millennia ago when the consequences of such actions were much worse than simply being thrown out of your particular denomination.
Categories: SPIRIT
/