Shopping Cart
Your Cart is Empty
There was an error with PayPal
Click here to try again
Thank you for your business!
You should be receiving an order confirmation from Paypal shortly.
Exit Shopping Cart
YOUR CO-CREATOR IN HOLISTIC SELF-SUFFICIENCY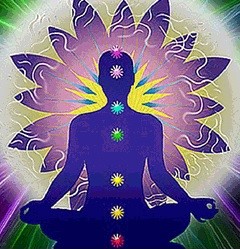 Like most intellectual endeavors available to man, the pursuit of knowledge is as infinite as the universe itself. Imagine this pursuit as if we were climbing a tree. The tree itself grows with us (hence, our perspective of said knowledge is dynamic and ever changing before us) as we gain sustenance and wisdom from the fruits we acquire from the labour of our experiences. As we climb the branches of this tree in pursuit of the studies based on our interest, branches continually grow out and away from each other carrying us with it. Ultimately we are reminded that no two fruits are the same so we extend ourselves out on a limb. Sometimes our questions are answered with more questions. In this pursuit, we can only avail ourselves of one fruit at a time as we continue to mount branch after branch for more answers to our never-ending questions. Most times, we can become unconscious of how quickly this pursuit leads us far away from the trunk of the tree. To some degree we even forget that we are far from the earth, airborne and ungrounded, and that we can fall with the slightest miscalculation. The challenge of this brief encounter upon the path is to consciously dismount the tree and proceed forward upon the continuance of our soul journey.
It is not long before we realize that one lifetime is not sufficient to begin to answer all of our questions about ourselves and life itself. We can see this most clearly in the life of Carl Jung as he fiercely pursued knowledge to his very last breath. Accused of being somewhat vague and esoteric especially with regards to his later writings, Jung struggled with the use of language to communicate his findings via mandalas, drawings and other varieties of art expression.
/